Bianchi on Ice, a popular poster on the forum since 2008, has compiled a season's review of each club for 2013/14. Spoiler alert; City do well, United not so well.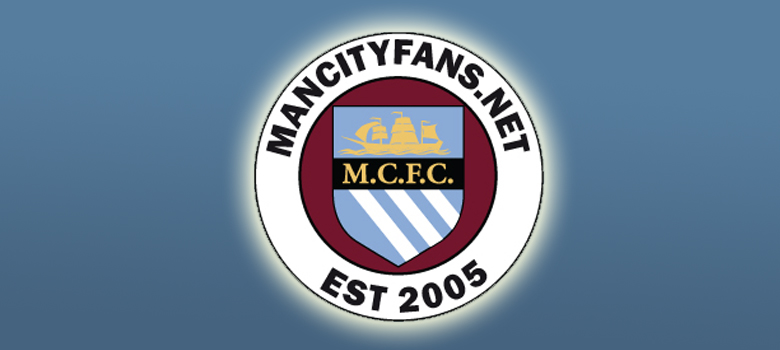 CARDIFF
People have sympathy for Malky Mackay but I don't carry much of that. Principally because he signed players seemingly on viewing a DVD and his owner/chairman was too naive to question the logic of it. Newly promoted teams tend to do this more than most.
The acquisition of Cornelius was a disaster, eight million quids worth, and although not grounds for dismissal directly, the managers attitude to this particular player afterwards would not have endeared the owner to him.
Sacking Mackay was more to do with the owner exerting control and having people take his own judgement seriously.
Small man syndrome they call it. Pity then that afterwards he hired a fucking hobbit. And as a footnote its no good the owner softening his approach on the kit colour… just adjust your belt line and revert to blue, you might find it helps you.
NEXT SEASON:will challenge for promotion
FULHAM
Had an experienced and, it would seem, a decent squad well capable of comfortable existence. Jol ran out of gas surprisingly quickly, but again, a trigger happy, slightly naive owner made some hasty decisions.
I don't think the decision to fire Jol was a bad one…as I said…Jol seemed ready for it, he looked weary of it all, maybe looking at that statue as he came in to work every day wore him down I don't know, but hiring Mulensteen and firing him with no real thought was borderline crazy.
Results weren't great, but they were ok…enter Magath, who I happen to like for some reason. Looks like a Bond villain…but, he is a German Mancini…short term he will get results and shape a team, long term his methods will dissipate as new players/characters come into the club…unless he has complete control.
There will be a major overhaul there as they are carrying mid to lower big name players on big contracts that will still command good fees, and so upheaval, which rarely yields immediate returns….but I'm informed by a Fulham fan who a pal of mine that their youth structure could well provide three or four players to the side next season…so it could go either way.
NEXT SEASON:Will be inconsistent
NORWICH
Made a big investment in the summer in an area they needed to. Not many were predicting they would go down. Sadly, for Norwich, the signings of Hooper and Van Wolfswinkel did not provide the return Chris Hughton would have envisaged.
This is what has cost them. The last four fixtures loomed like the four horsemen on the horizon but I still think the timing of the sacking was ridiculous.
Every time I saw Norwich or heard commentary it was going on about Nathan Redmond being an ace in the pack for Norwich..so why didn't he play?
I think they are in a good position if they keep that squad, off haul van wolfswinkel (who wasnt even in the squad today, tells you all you need) and use whatever they get for him to bring in a tried and tested championship striker. If they do that, they can bounce back.
NEXT SEASON:will challenge for promotion
WEST BROM
Poor season for West Brom and a poor decision to sack Steve Clarke, who deserved credit in recognition of a good season last time out, which was the best the club has had since Ron Atkinsons time there.
He deserved time to ride the rocky patch they were experiencing. It was by no means terminal. This decision has left the club feeling lucky three sides were worse than they were.
Scant consolation. You do wonder what a club like West Brom expects to achieve. If a strict wage structure is in place you cannot expect the standard of player you are signing to better last years position year on year.
That is the ceiling limit for West Brom as the club is run imo…staying in the league. Its what we had under Pearce. No different.
All rumours point to Pepe Mel being told "thanks but no thanks" pretty soon, which, having heard the contract was an almost "no ties" deal makes sense, and also makes sense why Mel was blocked in his aim to have his own staff but is this really a way to run the club when the situation didn't merit such a radical shift?.. It would not surprise me if all the good work put in place by Clarke will have unravelled by next may.
NEXT SEASON:will get relegated
HULL CITY
This season will be regarded as a good one for Hull City. Staying in the league…key signings justifying their fees, more or less, and a cup final, which is eminently winnable…and deliciously so if they do.
They also have European football, whatever happens in that game…but Bruce, as much as he is maligned on here, is a pragmatist, has done reasonably well as a manager, and will probably just take the Euro campaign as it comes, for like a few clubs in this league, they are not immune from the trap door…and an extra 8-10 games could kill them… as for the debate about the impending name change.
It doesn't matter whether they are Hull Tigers, Hull Tiggers or Hull pussy cat dolls, if they go down next season only Hull's finest will give a fuck.
NEXT SEASON:Will stay up…just
ASTON VILLA
Rumours were rife that Randy Lerner was ready to sell the club, so news today that he has had enough comes as no surprise. I have no idea at this stage what his reasons may be, but I'll take a shot in the dark and consider his willingness to sell coincides with the Premier league fair play rules(which Villa DID vote against, tellingly..so maybe he had half an eye on getting out even then) and the amount of money Villa would haemorrhage to get anywhere near the position Martin O'Neill had them in a few years ago.
This leaves the club in a dangerous position. What were the positives from last season?..excellent results against City, Arsenal, Chelsea, and a well deserved point against pool at klanfield suggested that there was a platform to build from…but the side is hot and cold during one half of football let alone two or three games and if Benteke, Weimann and Agbonlahor(who has his limits but could easily play for and serve well a top 8 side) depart or remain injured, as in Benteke's case, then its same as…new owner or not.
NEXT SEASON:Will hope for three teams worse off
SUNDERLAND
How do you quantify Sunderland's season?…the table, in their case, does lie. Only because its just about the highest position they managed throughout the 38 games.
If you take into consideration how far they were behind compared to those around them, not just in results but in terms of the whole mentality at the club during the tenure of Di Canio, and their resurgence, especially late on, with performance in cup competitions, you have to conclude that it wasn't too shabby an effort, and in the end there is optimism around the club, almost befitting a newly promoted side over-achieving, which is strange considering they were written off by almost everyone a very short while ago.
The club made a disastrous appointment, in hindsight, but have they now made a brilliant one or merely a better one?.. Gus Poyet has to take a lot of credit for turning things around, and after Di Canios implosion he couldn't do any worse…but had a shedload of work to do and it wasn't Pulis from the flames until very late.
They have the makings of a solid top half side there, but im not sure Poyet is limited in his ambition, I can see him walking away if a better offer comes in. I'm glad they stayed up…even if it only means we have another chance to score at their place…
NEXT SEASON:Will occupy mid table…if Poyet stays..
WEST HAM
Allardyce did what it said on the tin. Stay up. Some would say that's the most west ham fans should expect, and that is where I beg to differ. This season could have been a disaster for the club, and after the 6-0 league cup semi final defeat to us I saw no way back for them.
I thought the attributes (if you can call it that) of an Allardyce team had melted away, and they were left with a soft underbelly which, in keeping with the bond that seemingly exists between our two clubs, became painfully reminiscent of our own long banished capitulations.
Allardyce had initially, at least it seemed to me, decided on a game plan that rested on his key players being immune from injury, suspension, or loss of form. One problem away from no plan B…and right on cue, no Carroll…with no reliable partner or deputy. It seemed done and dusted to me..but then, things turned, briefly…and they had managed to swim far enough away from the whirlpool to avoid being sucked in. I know several hammers fans, and none are happy with Allardyce.
I read that he is the 13th highest paid manager in world football, and if that is the case, well done Sam, you've come a long way. I happen to think they could do a lot better, and not have to pay someone as much as that to do it.
NEXT SEASON:Will finish mid table
SWANSEA
Did Michael Laudrup think he was doing Swansea a favour by managing them?…seemed that way. If its true that he barely bothered with training sessions himself then in my view that is totally unacceptable.
I'm sure the new manager throws himself wholeheartedly into the role, which is the least one should expect, considering, with all due respect, he has been appointed with no credentials in management…that is a gamble and all well and good promoting from within, but will it be enough for Swansea next season?.
The club reached its limit during the previous campaign in my opinion, which culminated in a trophy and premier league pipe and slippers territory (PAST)secured…it couldn't get much better, realistically.
Now,they are relying on Michu to return to partner Bony in attack and if that happens and they sign solid players then they will be in for a solid, if unspectacular season results wise next time out…although I will remain silent on the future prospects of Monk.
NEXT SEASON:will be safe
CRYSTAL PULIS…sorry PALACE
Dear Tony..well done. There, got that out of the way. No…well done Tony Fucking Pulis. Freedom of the club shop for you pal…. When Ian Holloway, arsehole to some, amenable arsehole to others, fell on his sword early doors, it was curtains for Palace. Who thought otherwise?
They were used to it, everyone was used to that scenario. "Lets condemn Palace". Just the same when they had come up under Dowie last time, they seemed raw and unready for it…unprepared…even though they made the signings…seemingly without thought(and they are not the only ones I would criticise on that front, as mentioned in the Cardiff segment) but the question is still the same as it was last summer.. will Palace ever establish themselves in this league?…to me, its a quick answer…no.
Its a temporary stay….maybe another one or two seasons..they just arent a big enough club to grow and progress at the rate needed to look at anything other than survival in this league.
Full credit to Pulis for what he has done there this season…and he should have been manager of the year AND LMA manager of the year considering how early on he took the reigns, how dishevelled they were, and what he did when he was in the saddle, but.. if he does it again next season my opinion of him is downgraded from twat to tolerable…and that is high praise indeed.
NEXT SEASON:Will stay up..just
NEWCASTLE
Had this segment been written a few days earlier I would have been dismissing Alan Pardew as a dead man walking and laying into Mike Ashley's strategy as owner of Newcastle United football club.
The only thing that has changed in that time is a new vote of confidence in Pardew, with a collective groan from the supporters. I think Newcastle's current position moving forward inspires differences of opinion more apparent than virtually every other club in this league.
Some might say "be careful what you wish for"…others may consider them vastly underachieving, with one eye on relatively recent good league positions and European campaigns, not to mention a couple of cup finals.
I would say if this current paralysis is all Ashley's wish then Im perplexed. Where is the club going?…what does the club feel is achievable within the current framework?…when does the mass recruitment of French players, after intial success, now become counter productive?
Where does Pardew fit in with all this and is he a strong enough personality to carry this through?. The club desperately needs to invest well this summer, and a solid start is imperative. Even if all this forthcoming, Im not sure Pardew is the one to unite the factions at St.James' park, and indeed would not be surprised if he doesnt make it to the start of next season.
NEXT SEASON:Will tread water
STOKE CITY
This piece will not turn into a critique of Mark Hughes, as so much has been already said and debated on this forum about him.
I cant add anything new to that debate other than to say that maybe Stoke and Sparky are a decent match. A reasonable run of results at the end of the season gave the club a slightly generous league position imo but not ridiculously so.
From being a dark horse for the drop and in a bit of bother on a couple of occasions, I think Stoke City have been able to deal with the departure of Pulis pretty well, which although for all intents and purposes was a dismissal, he had been there some time and whether you like it or not he had stamped his managerial personality on the club and to change that can leave uncertainty.
They do have some decent players, more than capable of mid table safety for the foreseeable future. The financial situation at the club is sound, but I don't think we will see any headline grabbing signings. If Hughes can add two or three of the mid echelon quality players similar to those he brought in at City then Stoke fans can have every reason to be encouraged.
NEXT SEASON:Will finish in a similar place, but no flirt with the drop
SOUTHAMPTON
Southampton have had a good season, but at this moment you have to say it could be the limit. Sometimes, even as a fan of another team you look at a club and hope they can build on what they have managed so far.
The boardroom upheaval could still be a factor in the clubs immediate future. Pochettino worked very closely with Nicola Cortese, the previous chairman, and while the owner has, at least publicly, played a low key role so far and hasn't seemingly cramped Pochettino, will any cracks appear if, as is rumoured, Lallana and Shaw are subject of major bids this summer?.. it would be hard to convince a businesswoman who may not have a Southampton scarf above her bed, and re-inact Mick Channons windmill after a couple of G & Ts, that the best part of 50million quid in the club coffers for players who cost nothing to bring in constitutes anything other than Dragons Den like cunning.
If Southampton re-invested even half that money, they could well push on again and have a real shot at the europa league places…but In this instance I'm not sure Pochettino, like Gus Poyet, would be satisfied with the level they are currently at..but just as I mentioned in my review of Newcastle, there is an element of "be careful of what you wish for"..and this applies to football managers and coaches as well as us idealistic fans.
NEXT SEASON:Will challenge for Europe…if they re-invest and keep Pochettino
MANCHESTER UNITED
Did anyone think they'd have this bad a season?. I didn't. I thought somehow they would cling on to enough leads and still steal enough points to remain on the cusp of the CL places.
The remarkable thing is, it was their home form that collapsed, and any vestige of playing style seemed to fall apart with it.
This surprised me, as the United way, tactically, was always quite basic..effective, no doubt, but to what extent was this driven by the previous manager?… after a slow start, and protestations about the fixture list, the aura that had hung around the club vanished pretty quickly and the reality of the situation sank in, despite a cascade of false dawns foisted upon us by their PR machine, usually on the back of wiping the floor with a bottom eight side still guilty of giving them too much respect.
Every other team however, saw through it, refreshingly, and the negative book of records was being amended seemingly on a weekly basis at one stage….I could say it was comical but im trying to be objective here.
The reality was that David Moyes was out of his depth. Perhaps as a leaving present the old trafford hierarchy decided to let Ferguson have the final word on his successor. They would have been better off giving him shares in a racehorse or something. Lets face it, it was always going to be hard, him leaving. Hes won stuff. They expect to win stuff. Many of their fans haven't been alive long enough to remember when they didn't, so it was always going to be a season to look on and observe with interest. Glad we stuck around.
NEXT SEASON:Will do better, worse is asking too much, isn't it?
TOTTENHAM
I suppose no matter how frustrated and unhappy Arsenal fans may become with their own clubs failings, they can always temper this vitriol with a quick look over towards what goes on at White Hart Lane, where resides the proverbial one step forward, two steps back club.
Even after the summer in which Real Madrid paid way over the odds for Gareth Bale only one team could contrive to make such a hash of spending the windfall. People say "typical City" but at our worst it was a more slow burning, almost operatic, self immolation..this was a firestorm of ineptitude.
How average do Arsenal have to be to see spurs steal their thunder?..one wonders if we will ever find out. Tim Sherwood certainly wont and it was blindingly obvious he wouldn't get the 18 months that he so bullishly demanded. He was cheap to hire, relatively, and therefore cheap to lead to the ditch where Villas Boas is buried.
I'm not one for a director of football style arrangement and if its true, as Ive been led to believe, AVB didn't want half of the players that arrived.
Did Levy listen to his pals and agents more than his head coach?…If he did he deserves all the criticism he gets from the supporters for squandering a real opportunity to stake a regular claim to European football at the highest level, and not Thursday nights wearing mittens in Tromso.
NEXT SEASON:Will be overtaken for sixth if they aren't careful
EVERTON
I would suspect many Everton fans are struggling to shed any tears for David Moyes, and although its too early to say whether Roberto Martinez's excellent first season in charge is merely a platform for something more, or the ceiling limit for the current version of Everton, there is no denying that the shackles have been taken off of the players and there are definitely a few more cavaliers at Goodison now, as opposed to the abundance of roundheads that toiled under wee Davey.
It will be interesting to see if the loan moves for Barry and Lukaku are made permanent, for if they are it would be good sensible business for the club, baring in mind the huge amount of money swilling around now after the new TV deal.
However, I mention a "ceiling limit", because it is well documented that the club desperately needs investment to bridge the gap to Champions League football and any funds available to the manager will not compare to the sides that finished around them in the table.
The ground, although almost a throwback to the clubs glory days, and equipped with a certain charm, has outlived its purpose, and is holding Everton back commercially.
In voting for fair play restrictions, the club has in effect ensured that as things stand, any hopes of a realistic shot of breaking into the top 4 consistently are remote , and I'm struggling to see the economic sense in that decision, as they are the one club that ticks nearly all the boxes as regards a takeover.
NEXT SEASON:Will struggle to get as close to 4th…6th more realistic
ARSENAL
I didn't realise the FA Cup had re-captured its importance in such a short space of time. How fitting that a manager who has shown the domestic cups such apathy over the years attached so much importance to it yesterday.
Are Arsenal fans ready for another summer of promises and expectation?. Its clear they need to invest in three, maybe four top class experienced players to toughen up the side and ensure they can carry their early season promise past the wet and windy backdrop of winter and new year, when the games come thick and fast.
If Arsenal discover a certain pragmatism and harness that with the undoubted talent they have they should mount a title challenge, but if Wenger thinks this trophy buys him time and the fans will indulge his stubbornness for another season he is much mistaken.
They also need to find out what is happening with their injury record and get to the root cause of it, if it isn't just down to bad luck. Its a problem that Im sure the club are aware of, because it doesn't matter who they sign, if any combination of five or six at any one time are missing it will cost them, no matter the level of investment this summer.
NEXT SEASON:Will challenge, properly, for the title
CHELSEA
The little horse clipped a few hurdles near the end but will be well looked after in its stable this summer. The manager has trotted out his list of reasons and excuses and like tempting sugar lumps they have been swallowed with glee by the asses in the media.
Having said that, I have a certain admiration for Chelsea's CL campaign this season, they played within their limitations and got further than many would have predicted. If they find a spearhead in the window it may well make the difference in games they are expected to win but what of the tighter games now that certain components of their defence is ageing or as in Cech's case, under threat from a top class ready made replacement?…whatever happens there I still see Chelsea as our main challengers next year as they will continue to grind out results but will have learned from this season and convert more points in games in which they are favourites. We will have learned this too, no doubt.
The other question is to be aimed at Mourinho, who has largely been left untouched by criticism this season, all the while using his vaunted "mind games" which are at times only half a step away from childish name calling.
If he gets what he craves player wise this summer I fully expect a substantial critique of his methods with no punches pulled should they fall short on all fronts this time next year, the same as any other manager with his resources would expect, justified or not.
NEXT SEASON:Will challenge for the title
LIVERPOOL Or Devon Loch FC…If you were being harsh.
Has Liverpool Football Club won new friends this season or merely given new found voice to those who thought their title challenging, let alone title winning days were gone?…I don't think they made many new friends really, as, sadly, they did become a tad triumphant a tad early for the average stiff upper lip English football supporter, who still has a good memory of when the club was lording it over everyone else back in the 70s and 80s.
Maybe they would have made more friends and influenced people if they were the ONLY side playing an exciting brand of football, won the most games, or scored the most goals.
These things, as Mr Benitez stated famously once, albeit in a different context, are the real 'facts'. For every fan who thinks they can come as close again next season I have to put several spanners in their thought processes.
These factors have been well discussed…the amount of games they will be playing, the possibility that Suarez might not be there let alone have another 30 goal season…Sturridge, will he knock in another 20 plus…Gerrard winding down…defensive issues…cover in certain areas…all these things lead me to believe that if Rodgers gets it right again next season he definitely will deserve manager of the year this time, and as many accolades as Mourinho gets criticism if the special one trails him again.
NEXT SEASON:Will finish 4th
MANCHESTER CITY
Some of you may disagree, but this title win, for me, was sweeter than the one two years ago. OK, the manner of that win will never be forgotten, still sends shivers up my spine, but, say it quietly, it shouldn't have come to that really.
This win was achieved with a steely professionalism and calm from top to bottom, true testament to the solid unflappable stewardship of Manuel Pellegrini.
I haven't trawled the press to find anyone impartial saying the same things, but I hope some journalists have, as it deserves mentioning in my view, and Pellegrini deserves credit for it because even with all the resources in the world you still need to knit everything together, and others may have struggled to adapt to their first season in English football.
I certainly wouldn't expect anything but back handed compliments from the rest, but considering the up and down start and injuries at the end it has given us all a season to be proud of.
Several players justified their billing, and some much maligned figures came up with the goods on a regular basis and left the club, playing wise, needing only minor adjustments in the summer.
Certain players will leave, a couple of good servants, it seems, but there are areas that need strengthening if the club is to make a strong defence of its crown and also make further progress in the champions league.
I have made my thoughts on the FFP ruling clear but trust if the club is comfortable with the negotiated settlement and has a positive outlook moving forward there is little use gnashing teeth about it now.
These things will make City stronger, just as the manner of our victory this season will do.
NEXT SEASON:Will defend the title properly this time